North Louisiana Fly Fishers
Affiliation with the Fly Fishers International
North Louisiana Fly Fishers
The NLFF was founded
in 1984 and was the first
FFI club established in
the state. For over 30 yrs
we have served the Ark-
La-Tex. It is the charge
of the North Louisiana
Fly Fishers to afford the general public and our members in particular, a better understanding of fly fishing, fly tying, and rod building. We wish to perpetuate the sport as a most pleasurable and exciting fishing method and provide education, instruction and the opportunities for relaxation to the membership.

The Gulf Coast Council of the FFI consists of clubs from Louisiana, the gulf coastal areas of Mississippi, Alabama, and the Florida panhandle.

Fly Fishers International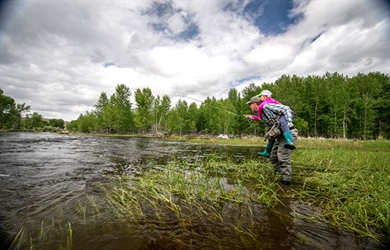 The mission of Fly Fishers International is to support, enhance and preserve fly fishing opportunities. Fundamental to this mission is environmental stewardship and education.
The North Louisiana Fly Fishers is an affiliate club in the Gulf Coast Council of Fly Fishers International.